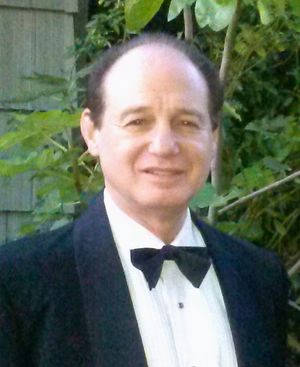 Nathan began his professional bass-playing career in 1972 at seventeen, performing popular jazz music with jazz pianist Chuck Ruff and vocalist Donna Courtell. He completed his Bachelor of Music in Music Education degree at the University of Oregon in 1977. Nathan earned a Master of Arts in Music degree at California State University, Sacramento, in 1982. 

Nathan has had two seasons with the Reno Philharmonic, one season with the Sacramento Symphony, and one season as principal bassist for Sacramento's Camellia Symphony. Nathan has performed with the Oregon Bach Festival Orchestra, the Peter Britt Festival Orchestra, and the Oregon Festival of American Music Orchestra. Nathan is currently in his thirty-ninth season with the Eugene Symphony, playing with them from 1975 - 1977 and from 1987 to the present. Nathan's teacher is Larry Epstein, long-time Assistant Principal of the San Francisco Symphony Orchestra, now retired.
Nathan is an accomplished composer of songs and serious music. He sings, plays, and uses the bow when performing jazz. Nathan is the leader of the jazz duo "Aftermath," joined by jazz guitarist Mike Denny. Aftermath performances mostly occurred at the old Eugene, Oregon, Hilton Hotel. Nathan has performed with Nancy King, the late Charles Dowd, Paul Biondi, Tom Shove, Bill Sabol, Vikki Brabham, Gus Russell, the late Alan Tarpinian, Jessie Marquez, and others. 
Nathan recently released his first CD album, "I'll Think of Something." The album honors Nathan's recently deceased father, songwriter-composer Charles Nathan, who penned the music to Perry Como's 1953 hit "Say You're Mine Again." The concerned CD's title track is from Charles Nathan's 2009 musical "Where the Heck's the Plot?" The album also includes "My Own Man," words and music by Greg Nathan. The album features jazz guitarist Mike Denny. In his review of the album, Scott Yanow of "LA Jazz Scene Magazine" said, "...Denny is a "world-class guitarist, "...Nathan is "an excellent jazz bassist," and the album "I'll Think of Something," is, "...a fun set of excellent jazz."  
Nathan recently ended his relationship with the Springfield School District as a substitute teacher and high-school math teacher (summer school). Since then, Nathan has produced the single "I Want a Doll "featuring Donna Courtell on voice, Paul Biondi on jazz tenor sax, and several other of the area's finest musicians. Nathan is a caring husband and father. He is also an active member of his church. 
_______________________________________ 
"I'll Think of Something" is jazz bassist Greg Nathan's first release. The album is a self-produced effort arranged and directed by Nathan. The album features world-class jazz guitarist Mike Denny and contains swinging renditions of popular, romantic songs. The album "I'll Think of Something" contains solid bass playing to a good-sounding voice and excellent jazz guitar playing throughout the program, which includes one instrumental track. There are many interesting musical  ideas on the album. Jammed with lots of high-quality material to boost its value, "I'll Think of Something" is an entertaining and provocative listen. 
A 12-page booklet accompanies the music. The booklet includes lyrics to all of the vocal renditions on the album, along with writing and pictures related to Charles Nathan, Slam Stewart, and Mike Denny. It is downloadable for free by clicking here.
The latest release from Greg Nathan, owner/president of Soaring Music Publications is "I Want a Doll," which can be heard by clicking here. 
To Contact Greg Nathan, click here.