I Want a Doll
Words and Music
by
Charles Nathan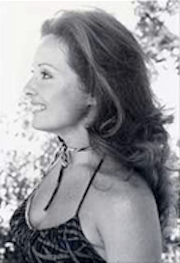 As a professional singer, Donna has toured Alaska, Canada, Washington, Oregon, California, and Kansas City, Missouri, performing in lounges, dance rooms, and showrooms, with duos, trios, larger combos, including horns, and big bands. As the owner of Courtell Talent Agency, Donna has produced the national act stage for Springfield Utility Board's Fourth of July "Light Of Liberty" Fundraiser, bringing in Asleep At The Wheel, B.J. Thomas, Peter Noone and Herman's Hermits, The Ventures, Nokie Edwards, Johnny Rivers, Sha Na Na, and Paul Revere & The Raiders.
Eugene, Oregon had never seen a musician with such stature move into the area and go to work the way Paul Biondi did back in the '90s. Previously, in Los Angeles and on the road, Paul backed up such artists as Frank Sinatra, Tony Bennett, Mel Torme, Ella Fitzgerald, Barbra Streisand, Ray Charles, Lena Horne, and toured for several years with Gladys Knight, Aretha Franklin, and Ike and Tina Turner. He also wrote and played on movie scores and television theme songs and performed with many famous individual artists, including Jimmy Smith, Bill Medley of The Righteous Brothers, Jack Sheldon, Tex Beneke, Horace Height Jr., The Temptations, the Four Tops, The Drifters, The Platters, The Cadillacs, The Shirelles, and numerous other groups and artists.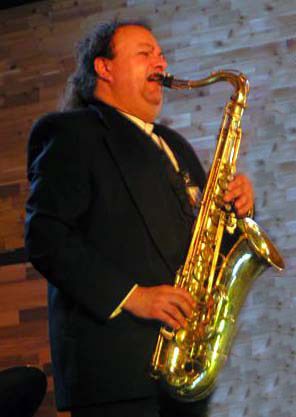 Notes
I Want a Doll is a Charles Nathan song composed in 1954. Due to the Covid-19 pandemic, Soaring Music Publications has released only its second production of a Charles Nathan song in I Want a Doll, thinking it might help uplift the morale of the world's people. 
Soaring's first release of a Charles Nathan song was I'll Think of Something from Charles's musical Where the Heck's the Plot? (I'll Think of Something was the title track to an album released in 2013.)
The above recording features singer Donna Courtell and tenor-sax player Paul Biondi. Soaring is pleased to document the ability of both of these great musicians. Locally, these two are household names, but only a few Eugene-Oregon natives can point to a recording of either where you can hear how they genuinely are among their area's best musicians. This release should make the task of listening to the artistry of Ms. Courtell and Mr. Biondi easier to achieve.
These two perform music as well as any of the biggest names in the industry. We are grateful for the years of dedication to performing live music given by these two music entertainers. It's a good thing listening to their highly developed talents is now a more accessible task. We hope sizable multitudes enjoy this recording. 
From Soaring Music Publications: Happy holidays, Everyone!
---