Soaring's Mission Statement

Soaring Music Publications is committed to popularizing the songs and
musicals of Charles Nathan, (1921 - 2012.)  So many of the songs Nathan 
wrote possess memorable melodies and imaginative, clever lyrics.  Many
of Nathan's songs are suitable for jazz improvisation.
As a result of Nathan's musicals being purchased here, and then later being produced as movies, Soaring envisions a future where prominent artists and labels will record new, popular, swing, and jazz renditions of Nathan's songs. The realization of this hope would mean the strengthen-ing of America's unique art form: jazz, thus fulfilling Soaring's mission.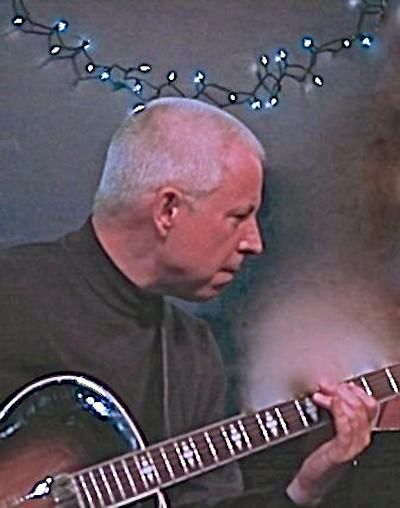 Soaring Music Publications has launched a
promotional campaign to increase exposure to
world-class, jazz guitarist Mike Denny's work on
Soaring Music Publications' recently released CD, I'll Think of Something. The promotion includes a contract for press release disribution, an updated profile at the All About Jazz website, an ad campaign on the Cadence Jazz World website, and ads in Cadence Magazine's July and annual issues.
Soaring Music Publications is also unveiling the
addition of two "Mike Denny" pages on its website. These pages will offer different pictures of Denny, reviewer quotes about Denny, commentary on Denny's work as a featured artist, and Denny's biography.
Yet another piece of the promotion is an email campaign to about 1,500 subscribers. The message we want delivered there is:
"Mike Denny deserves all of this and more. The idea is to share Denny's great playing with as many lovers of the Great American Songbook as possible, so please listen to what Denny has accomplished with us.
The entire album is available for free listening on Pandora and Spotify. After you hear how Denny truly is a world-class, jazz guitarist we hope you'll share his playing with all the fans of jazz guitar that you know."
Soaring Music Publications initiated a formal entrance into the music industry with the release of the CD I'll Think of Something, title track by songwriter/composer, musical writer, Charles Nathan. Later, it continued its effort to market Nathan's work by launching the Soaring Music Publications website. Advancing Nathan's work is Soaring's primary mission, however, Soaring is also focused on exposing the work it has recorded from Denny on the CD bearing Nathan's title track.
---
There's More!



This page is not the only page on this website.  Please click on the tabs centered under the Soaring banner above.  
 


Enjoy!